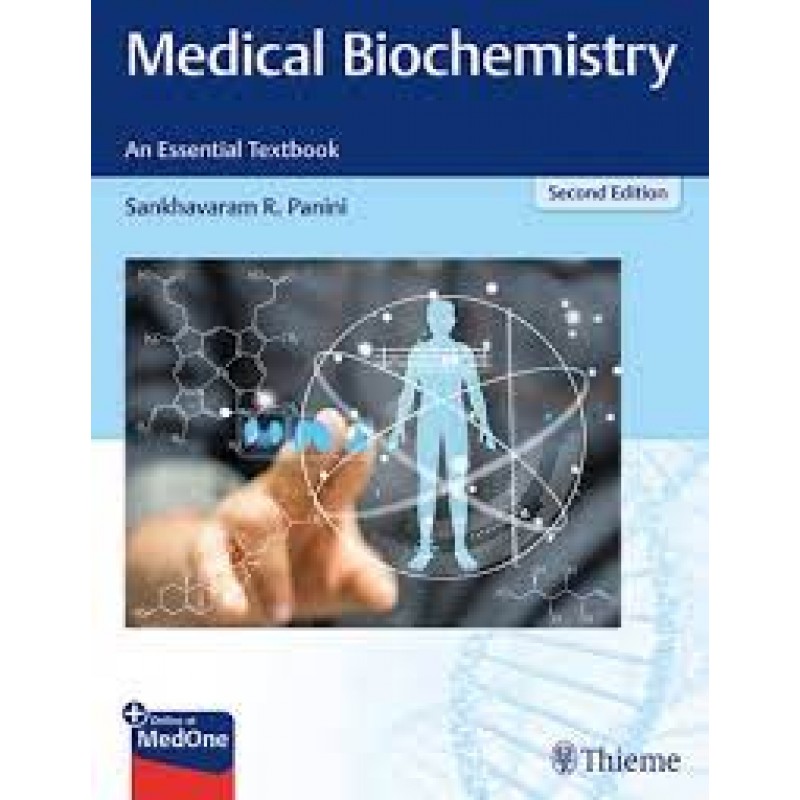 Medical Biochemistry: An Essential Textbook, 2E
Author: Sankhavaram R. Panini
ISBN:

9781626237445

Publisher:

Thieme

Pages:

474

Dimensions:

22x28

Year Published:

2021
Medical Biochemistry: An Essential Textbook, Second Edition by Sankhavaram Panini covers the clinically relevant biochemistry facts and concepts necessary for success in the classroom and on board examinations. This clear and concise new edition includes an expanded number of clinical questions, revised tables, diagrams, images focused on high-yield information, and an updated design.
Key Highlights:
More than 350 full-color illustrations of biochemical pathways highlight associated disorders and drug targets
The succinct, bullet-point format focuses on must master information
Approximately 400 color-coded boxes connect biochemical concepts with basic science and clinical conditions
About 365 board-style self-testing questions with answers and explanations are ideal for exam practice
This is an invaluable resource for biochemistry courses and will greatly benefit medical students seeking a robust board prep for the USMLE® Step I or COMLEX Level I exams.