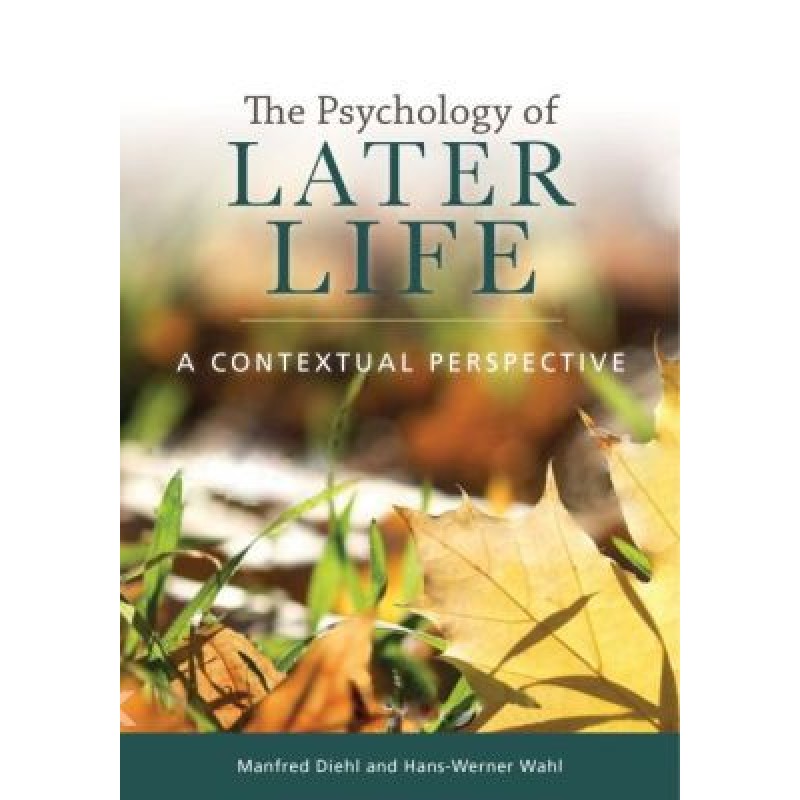 The Psychology of Later Life - A Contextual Perspective
Author: Diehl
ISBN:

9781433831652

Publisher:

American Psychological Association

Pages:

275

Dimensions:

254 x 178

Year Published:

2020
Renowned experts in adult development and aging, Manfred Diehl and HansWerner Wahl synthesize decades of psychological research into a comprehensive volume that considers later life in the context of lifespan development, social and physical environmental factors, and historicalcultural influences. In so doing, they review important research on cognitive functioning, behavioral processes, personality and identity development, and overall wellbeing in middle to lateadulthood.

Diehl and Wahl's framework helps readers better understand that the development process is influenced by many facets and can take many different trajectories. Through this contextualized perspective, they examine the influence that previous life experiences, beginning in early childhood, can have on the aging process in older adults. This includes social relations, technological developments, societal perspectives on aging, and education. The authors also examine the challenges and opportunities of aging, using a strengthsbased approach to promote a diverse, nuanced understanding on successful, healthy aging.

Chapters also conclude with dialogues from other experts in the field, offering multiple different perspectives on the research.
Table of Contents
Introduction
Chapter 1. Adult Development and Aging Embedded in Contexts
Chapter 2. Normal Cognitive Development and Competencies in Everyday Life
Chapter 3. Personality, Self, and Identity in Adulthood and Aging
Chapter 4. Motivation, Emotion, and Well-Being in Later Life
Chapter 5. Subjective Awareness of Aging Processes and Self-Perceptions of Aging
Chapter 6. Risks and Potentials of Adult Development and Aging: Understanding the Challenges and Opportunities of Successful Aging
Chapter 7. Potential of Behavioral Interventions in Adult Development and Aging
Chapter 8. Placing Behavioral Aging Research in Context: A Critical Review and Remaining Challenges
References
Index
About the Authors