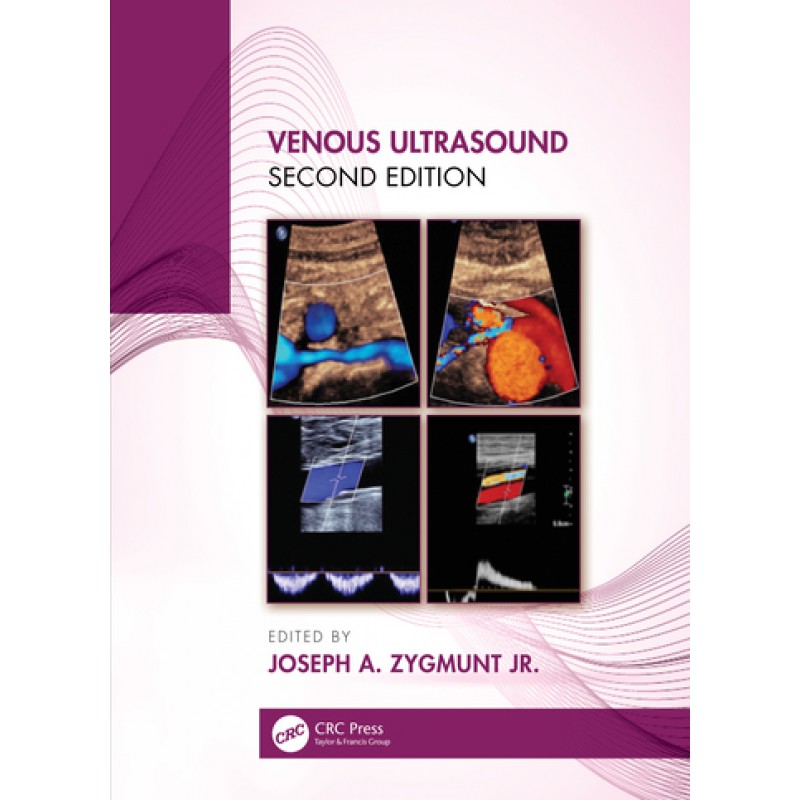 Venous Ultrasound 2nd edition
Venous Ultrasound 2e is the essential text for anyone involved in the treatment of chronic venous disease. It provides specific information on ultrasound as it is applied to chronic insufficiency, including history, general techniques, examples of anatomy, and protocols for performing ultrasound on patients, and discussions on key aspects of interpretation of sonographic findings.
Updated to include the outcome and impact of three recent studies, the ATTRACT trial, the EVRA study, and the VIDIO imaging trial. An entire chapter is dedicated to iliac venous and stent imaging for those interested in expanding practice based on the mentioned studies. Also included is specific protocol for imaging of the pelvic area with focus on the pelvic congestion and reflux affecting this anatomic area. This text demonstrates that as imaging techniques improve, so too will the understanding of venous pathologies increase and the burdens of their respective pathologies. Pelvic Congestion, iliofemoral and late stage disease can be interrogated with a non-invasive approach using the techniques included prior to interventional procedures.
This fully updated new edition includes coverage of new ablation techniques which include non- thermal and non- tumescent therapies for venous insufficiency – these have unique ultrasound properties on what to see, look for and observe in intra and post- operative situations.
Focusing on the fundamentals that every phlebologist needs to know, the color illustrations and numerous line drawings complement the text for a complete learning experience.
Key features:
Covers anatomy related to venous insufficiency and obstruction
Protocols with step by step approaches for those new to certain exams
Includes useful diagrams and images to aid understanding
Thoroughly up to date, with all the latest information for those practicing venous therapies
Venous Ultrasound 2e is valuable for sonographers and physicians alike; including phlebologists, general and vascular surgeons, physicians, radiologists, angiologists, interventional cardiologist, mid-levels, and nurses who work in this area.
Table of Contents
Foreword
Preface
Acknowledgments
Abbreviations
Editor
Contributors
An introduction to colored light
1. Venous anatomy
Joseph A. Zygmunt Jr.
2. Indirect noninvasive venous testing
Joseph A. Zygmunt Jr.
3. Principles of Doppler ultrasound
Frank Miele
4. Ultrasound basics and image optimization
Jan M. Sloves
5. Practical guide for deep venous patency and obstruction
Brian Fowler
6. Practical guide to scanning the saphenous systems (GSV and SSV) and perforators
Joseph A. Zygmunt Jr.
7. Practical guide for pelvic insufficiency scanning
Sara Skjonsberg
8. Basics of femoral and iliocaval imaging and stent evaluation
Jan M. Sloves and Jose I. Almeida
9. Pre-, intra-, and post-treatment use of duplex ultrasound (thermal and non-thermal)
Joseph A. Zygmunt Jr.
10. Interpretation, documentation and reporting, credentialing, and accreditation
Tracie Dauplaise
11. Sample forms and vein map examples
Joseph A. Zygmunt Jr.
Appendix
Index