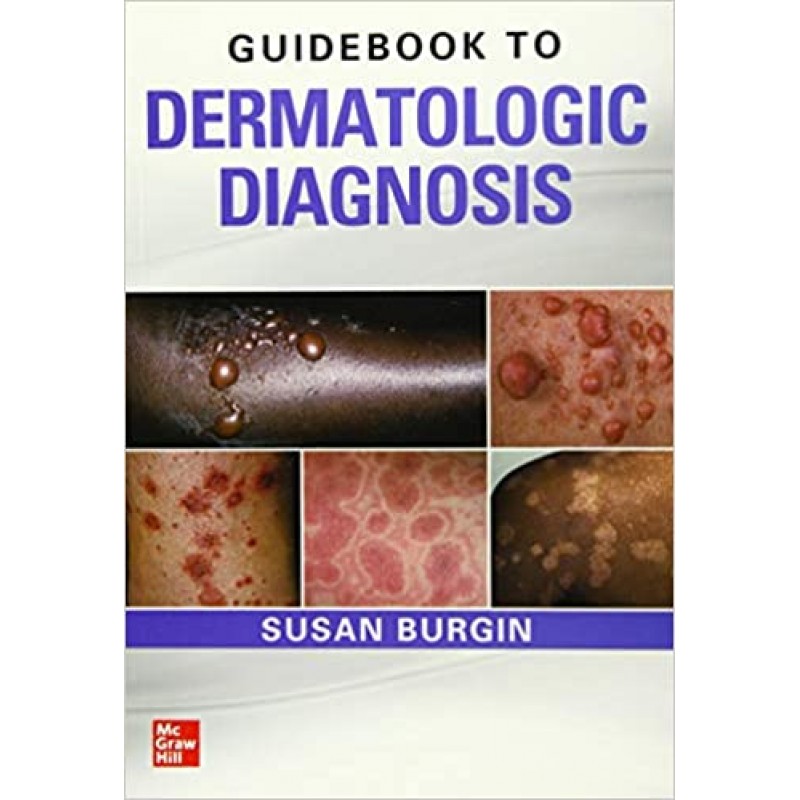 Guidebook to Dermatologic Diagnosis, 1st Edition
Author: Walsh
ISBN:

9780071738750

Publisher:

McGraw-Hill

Pages:

624

Dimensions:

28X15

Year Published:

2022
Λεπτομέρειες


A unique, highly visual and
systematic approach to dermatologic diagnosis


Guidebook to Dermatologic
Diagnosis provides an innovative and methodical approach to the diagnosis of
skin lesions and rashes. The mainstay of diagnosis in dermatology is the
physical exam which rests on visual diagnosis. This resource classifies
dermatoses on morphologic grounds with diseases that look the same grouped
together. Centered around "The Wheel of Diagnosis" which factors in several important
clinical considerations necessary to formulate an accurate diagnosis, the book
is enhanced by numerous images organized by clinical appearance rather than
known diagnosis. This type of image grouping is specifically designed to teach
readers how to think through and eventually arrive at an accurate
diagnosis.


Each chapter is enhanced by
tips on special testing, management, as well as the diagnostic approach.
Although primarily written to be an innovative way to enhance dermatologic
diagnostic skills, this unique resource can also be used at the point of care
to confirm diagnosis. Whether you are a medical student, dermatology resident,
internist, family practitioner looking to develop your approach to dermatology,
or a seasoned dermatologist looking to augment your methodology of teaching
differential diagnosis, this book is intended to be your guide, your authority,
and your companion.


Guidebook to Dermatologic
Diagnosis provides in-depth coverage of:



How to use the "Wheel of Diagnosis"



Diagnostic clues from secondary lesions and
pigment changes


Reaction patterns and color differentials
as diagnostic determinants


Dermal, papulosquamous,
vesiculobullous, vascular, and eczematous reaction patterns


Examining the scalp, hair, nails, mucous
membranes, and lymph nodes


Bedside diagnostic maneuvers, and more