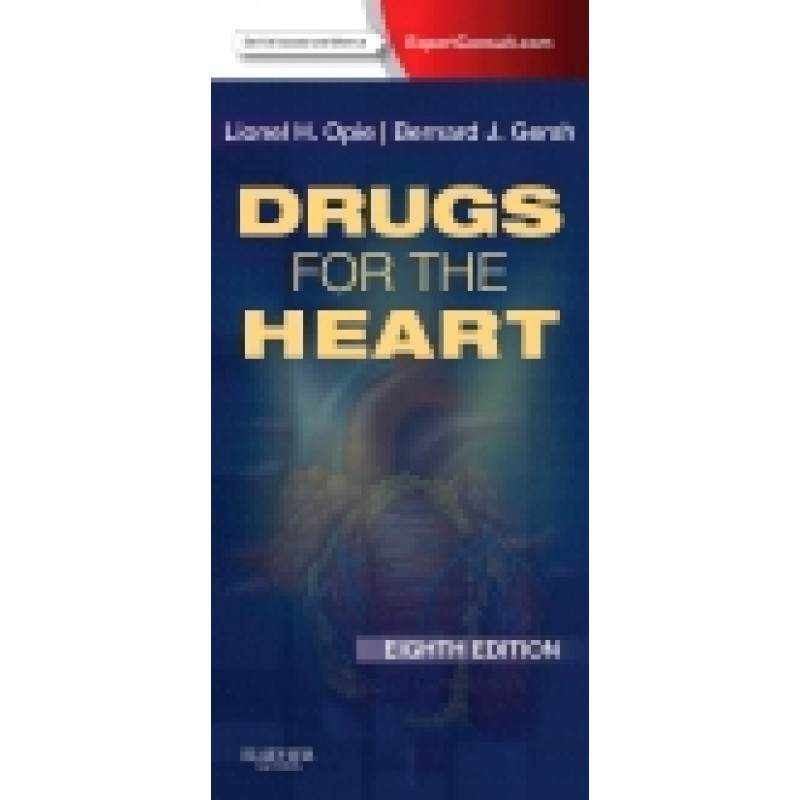 Drugs for the Heart, 8th Edition
Author: Opie
ISBN:

9781455733224

Publisher:

ELSEVIER

Pages:

592

Year Published:

2013
Description:
The new edition of this market-leading cardiac drug resource equips you with the latest advances in cardiovascular pharmacology, one of the most rapidly changing areas of medicine. It not only offers in-depth information on all of the drug classes used to treat heart disease, but also covers new drug classes, drug use for single and multiple problem management, and more. Dynamic full-color drawings illustrate key pharmacological and physiological actions, and a user-friendly organization directs you to the information you need. An increased emphasis on the practical use of drugs saves you valuable time in researching relevant information. A companion website offers access to the book online, enabling you to quickly search the complete contents via drug, disease or drug action...wherever and whenever you need it.
Features:
Includes online access to a companion website where you can quickly search the complete contents of the book by drug, disease, or drug action.
Features the practice-proven experience of two well-known editors who represent the best possible combination of clinical and research expertise in cardiovascular therapeutics.
Offers easy-to-access, useful information on when to use each drug—and for what conditions—in a chapter entitled "Which Drug for Which Disease."
Discusses the management of single diseases and multiple comorbidities.
Summarizes each drug class at the end of chapters to expedite reference.
New To This Edition:
Incorporates all-new drugs, preparations, and clinical trial data in each chapter, equipping you to make the most up-to-date, informed clinical decisions.

Offers anytime, anywhere online access to the complete contents of the book –fully searchable-, along with downloadable image library, references linked to Medline, at expertconsult.com.

Offers expanded coverage of comorbid diseases through new chapters on metabolic syndrome, hyperglycemia, and diabetes.

Features an increased emphasis on the practical use of drugs through highlighted sections and key illustrations, saving you time in searching for relevant information.

Presents the work of several new contributors who represent a broad international perspective to equip you with a global view of cardiovascular pharmacology.
Table Of Contents:
1 ß-Blocking Agents
2 Nitrates and newer Antianginals
3 Calcium Channel Blockers
4 Diuretics
5 Inhibitors of the Renin-Angiotensin-Aldosterone
6 Heart Failure
7 Antihypertensive Therapies
8 Antiarrhythmic Drugs and Strategies
9 Antithrombotic Agents: Platelet Inhibitors, Acute Anticoagulants, Fibrinolytics, and Chronic Anticoagulants
10 Lipid-Modifying and Antiatherosclerotic Drugs
11 Metabolic Syndrome, Hyperglycemia, and Type 2 Diabetes
12 Which Therapy for Which Condition?