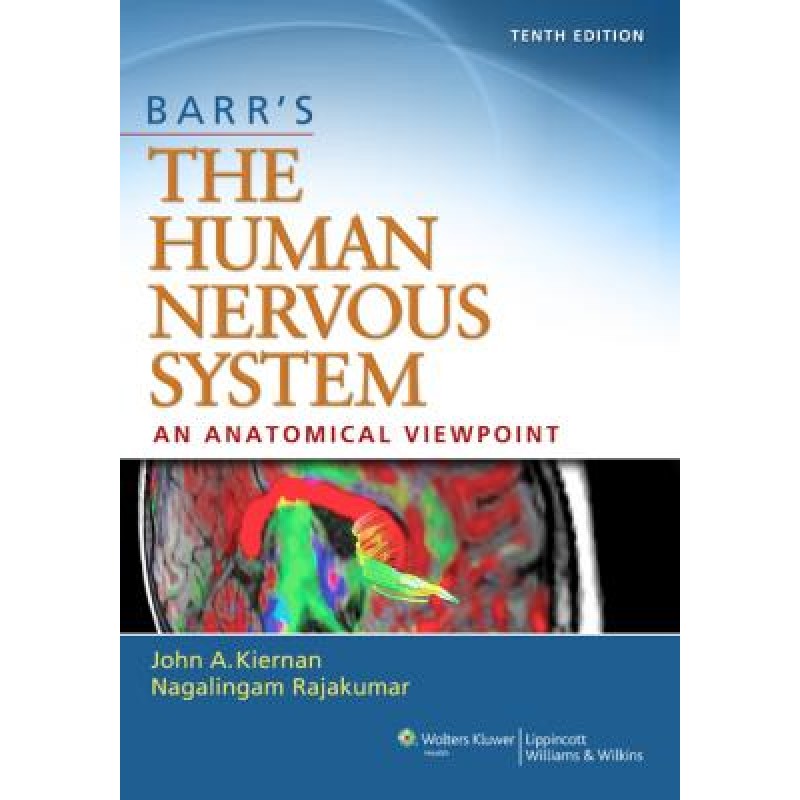 Barr's The Human Nervous System: An Anatomical Viewpoint, 10e
Author: Kiernan J.
ISBN:

9781451173277

Publisher:

LWW

Pages:

448 pages

Dimensions:

254 x 178 mm

Year Published:

2013
This classic, succinct, well-illustrated textbook simplifies neuroscience content to focus coverage on the essentials and helps students learn important neuroanatomical facts and definitions. Descriptions and illustrations of the regional anatomy of the central nervous system are followed by accounts of the functional pathways. The level of treatment is suited to increasingly shorter neuroanatomy courses for medical and allied health students.
The Ninth Edition features new and improved artwork, updates in current trends and terminology, and additions/updates to the Cranial Nerves chapter and Cells of the Nervous System chapter.
A companion Website offers online text, more than 450 interactive multiple-choice review questions, case studies, glossary, eponyms, abbreviations, an expanded version of selected chapters, and images from the book.