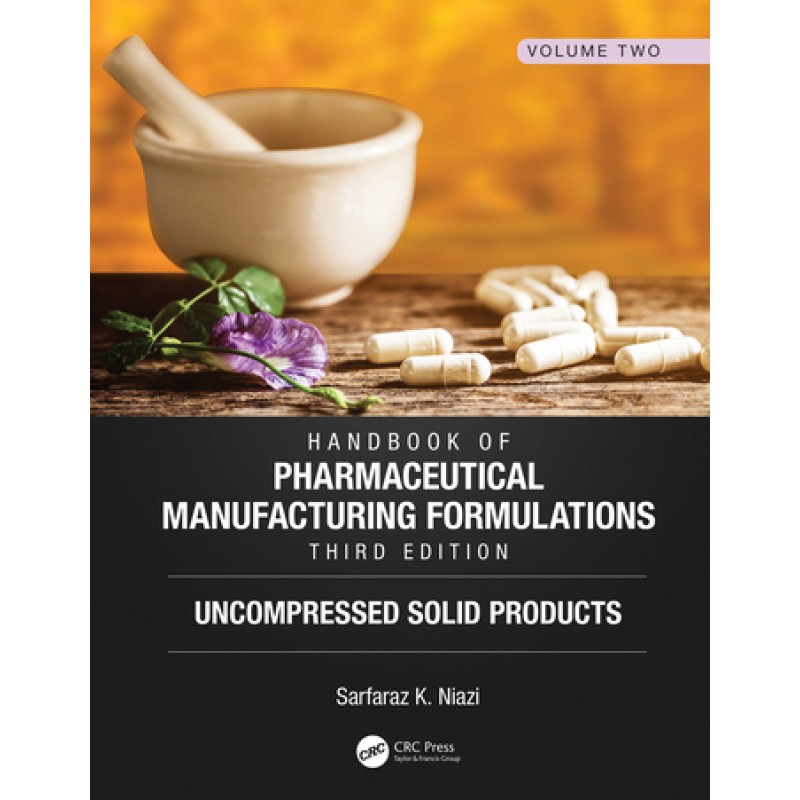 Handbook of Pharmaceutical Manufacturing Formulations, Third Edition Volume Two, Uncompressed Solid Products
Author: Dr Sarfaraz K. Niazi
ISBN:

9781138103160

Publisher:

CRC Press

Pages:

456

Year Published:

2019
The Handbook of Pharmaceutical Manufacturing Formulations, Third Edition: Volume Two, Uncompressed Solid Products is an authoritative and practical guide to the art and science of formulating drugs for commercial manufacturing. With thoroughly revised and expanded content, this second volume of a six-volume set, compiles data from FDA and EMA new drug applications, patents and patent applications, and other sources of generic and proprietary formulations including author's own experience, to cover the broad spectrum of cGMP formulations and issues in using these formulations in a commercial setting. A must-have collection for pharmaceutical manufacturers, educational institutions, and regulatory authorities, this is an excellent platform for drug companies to benchmark their products and for generic companies to formulate drugs coming off patent.
Features:
       Largest source of authoritative and practical formulations, cGMP compliance guidance and self-audit suggestions
       Differs from other publications on formulation science in that it focuses on readily scalable commercial formulations that can be adopted for cGMP manufacturing
       Tackles common difficulties in formulating drugs and presents details on stability testing, bioequivalence testing, and full compliance with drug product safety elements
       Written by a well-recognized authority on drug and dosage form development including biological drugs and alternative medicines
Table of Contents
Part I. Regulatory and Manufacturing Guidelines
Chapter 1. U.S. FDA Good Manufacturing Practices
Chapter 2. Guideline on the Common Technical Document for the Registration of Pharmaceuticals for Human Use
Chapter 3. Process Validation: General Principles and Practices
Chapter 4. Bioequivalence Regulatory Compliance
Chapter 5. Bioequivalence Regulatory Review Process and Audit
Chapter 6. EU Guidelines to Good Manufacturing Practice: Active Drug Substance
Chapter 7. FDA Pre-approval Inspections
Chapter 8. Formulation Factors in Uncompressed Dosage Forms
Chapter 9: Solid-State Properties.
Chapter 10: Formulation of Flavor.
Part II. Manufacturing Formulations
Uncompressed Solids Formulations
Part III. Commercial Pharmaceutical Formulations.
Commercial Pharmaceutical Formulations.